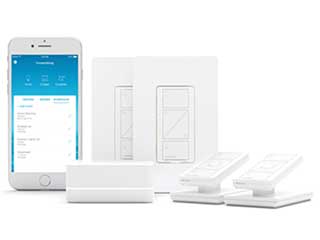 Besides giving the room a decorative look, window shades, motorized especially, also provide utility in various facets. You can better utilize natural lighting to lower energy spending, as well as control the indoor temperature in a more effective way. While motorized Lutron shades do require electricity, they offer you energy-efficient solutions to help with the overall spending. Plus, you can go for battery or solar-powered shades as well, for the ultimate in saving money. Lutron motorized shades provide special remote control features making them excellent for home automation and convenience. With help from local experts on Lutron shades near San Marcos, you can start looking at different options and get a free quote on custom made coverings.
Sheer or Blackout Motorized Shades
The opacity of the window coverings you have installed affects their optimal performance. In certain rooms, like bedrooms and alike, you'll want blackout Lutron shades to keep sunlight out when you're trying to sleep and improve privacy. With kitchens and living room windows, sheer Lutron motorized shades will offer a great way to enjoy natural lighting without harsh glare and harmful UV rays. But there's more. Lutron shade solutions also offer you dimmer options, to switch from sheer to opaque and thus create much better climate control and privacy adjustments. Whether you've got a home or a business, Lutron motorized shades offer your San Marcos area property a great addition. With the right opacity at the right time, you create ideal settings and ambiance inside whenever you want.
Wireless Smart Lutron Shades
Looking to optimize performance? With automatic motorized window coverings, you can make the most of sunlight at all hours of the day (and night). Sensors connected to your wireless motorized Lutron shades will affect their position and opacity. This way, you can always maintain a comfortable indoor environment while still using sunlight diffusion to enjoy reduces energy spending and energy bills. Smart Lutron shades can shift and adjust according to the levels of temperature and brightness. And you can still have switches, remotes, and dimmers installed to control the wireless motorized shades. Removing the need for wires makes the setup more aesthetic, therefore improving upon utility without disrupting décor.
Free Estimates from San Marcos Lutron Shade Specialists
Discuss more details and see different features and designs you can choose by sitting down with one of our experts. Lutron motorized shades and controls have many different options to offer your residence and business property. These motorized window coverings give you the perfect combination of aesthetics and functional remote control. So contact us online or call our service line to book your free consultation on motorized Lutron shades for San Marcos homes and businesses.